Rose Harvey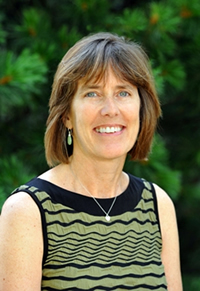 Citing her "experience and knowledge as well as her expertise creating countless cost-effective parks, playgrounds and open spaces in underserved communities," Governor Andrew M. Cuomo nominated Rose Harvey to serve as Commissioner of the New York State Office of Parks, Recreation and Historic Preservation in January 2011.
For 27 years, Ms. Harvey held multiple leadership positions with The Trust for Public Land, beginning as a community organizer and rising to Senior Vice President and Regional Director of the Mid-Atlantic Region and finally as National Director of Urban Programs. Serving as Regional Director for 17 years, she led a 50 person staff in an eight-state region that, each year, purchased about $75 million of conservation lands and, annually designed and developed 10 to 12 new urban parks with and for underserved communities. Under her leadership, TPL's Mid- Atlantic Region – with community partners – designed and developed over 300 city parks, gardens and playgrounds, and purchased over a billion dollars of conservation lands to help create or enhance another 500 State, regional, rural and metropolitan parks like Woodlawn State Park, Green Lakes State Park, and Sterling Forest State Park in New York State.
Ms. Harvey most recently served as a senior fellow at the Jonathan Rose Companies, and a McCluskey Fellow and Lecturer at the Yale School of Forestry and Environmental Studies.
She serves on the Board of the Geraldine R. Dodge Foundation and the Yale Leadership Advisory Council. In addition to multiple state and national awards for her environmental stewardship and advocacy for open space and parks, Ms. Harvey has written articles and op/eds in numerous national media outlets and industry trade journals.
Rose holds a B.A. from Colorado College and an M.E.S. from the Yale School of Forestry and Environmental Studies (FES). Her hobbies include family excursions (to State Parks), basketball, tennis, and hiking.