Erik Kulleseid, Commissioner
New York State Office of Parks, Recreation & Historic Preservation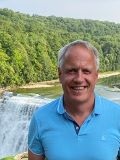 Erik Kulleseid has served as Commissioner since January 2019, leading State Parks through the challenges of the COVID-19 pandemic, as well as major capital initiatives including opening the new Shirley Chisholm State Park in Brooklyn, an award-winning rebuilding project at Niagara Falls State Park, the new Jones Beach Energy & Nature Center on Long Island, planned new Parks in Kingston and Rochester, and the opening of the Autism Nature Trail in Letchworth State Park, a first-of-its kind trail designed specifically for people on the autism spectrum and their families. State Parks and Historic Sites have set annual attendance records in 2019, 2020 and 2021 under his tenure.
At State Parks, Erik has focused on rebuilding New York's unsurpassed state park system, expanding access to the broadest cross-section of New Yorkers and visitors, embracing new technologies and efficiencies, and fostering the commercial, nonprofit, and volunteer public-private partnerships that are so crucial for delivering the best visitor experience possible.
Previously, Erik served as Senior Vice President, Parks and Policy Program for the Open Space Institute. He founded the Parks Program (originally the Alliance for New York State Parks) at OSI, along with former State Council of Parks Chair Lucy Rockefeller Waletzky and former State Parks Commissioner Carol Ash in 2010.
While at OSI, Erik secured $30 million in private and public funds to support state park improvements and expand recreational access, including the Jones Beach Revitalization Plan, Humphrey Nature Center at Letchworth State Park, Thacher Park Visitor Center, Denny Farrell Riverbank State Park and several transformational projects at Minnewaska State Park Preserve. He also launched OSI's Pulse of the Park series, profiling state parks and their usership.
Erik previously served as Deputy Commissioner for Open Space Protection at State Parks from 2007 to 2010. While there, he led the state team that oversaw the successful public-private effort to convert an abandoned railroad bridge in Poughkeepsie into the Walkway over the Hudson State Historic Park, the longest pedestrian bridge in the world and now a highly popular state park.
Erik also was New York State Program Director for The Trust for Public Land, a national nonprofit land conservation organization, where for 13 years he led efforts to protect New York's special landscapes. A Hudson Valley native who grew up next to Hudson Highlands State Park Preserve, his first real job was as a summer lifeguard at Harriman State Park's Lake Welch in 1982.
Tom Alworth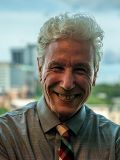 Tom started with State Parks in 2008 as Deputy Commissioner for Natural Resources. During his time in that role, Tom restructured the Agency's environmental program to better address the growing natural resource issues, particularly as they pertain to the impact of climate change on agency operations and the environment. Tom currently serves as Executive Deputy Commissioner with Commissioner Erik Kulleseid and is responsible for leading agency operations and delivering on its $400 million organizational budget. Tom also led the restructuring of the agency's capital program to effectively deliver the multimillion-dollar annual capital program. Tom received his master's degree in Animal Behavior from the University of Tennessee, Knoxville and has worked throughout his career in education, science, and environmental advocacy. In the broadest sense, his career passion has remained focused on how to build a healthy relationship between humans and the natural world. With 80 million visitors to New York's state parks each year, there is no better place to fulfill that passion.
Randy Simons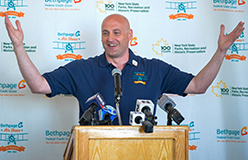 Randy began his tenure at State Parks in 2012 and has served as Chief of Staff since 2018, leading the Agency to a historic $1.5 billion investment and transformation. Signature projects, feats and initiatives include the opening of Shirley Chisholm State Park in Brooklyn; a stunning rebirth of Marsha P Johnson State Park in Williamsburg; the incredible recovery and reopening of all downstate sites after Superstorm Sandy; reinvestment into Roberto Clemente in the Bronx; spearheading a successful campaign to nominate and celebrate Letchworth State Park as the #1 state park in the country; creation of the Connect Kids program providing free access to children; revitalization of the National Purple Heart Hall of Honor in New Windsor; formation of the Our Whole History initiative which tells the complete story of New York State; establishment of the Diversity, Equity and Inclusion bureau and enforcing Equity for All into all Agency discussions; and complete revitalization and restorations at state parks across the state at more than 250 properties, including Watkins Glen, Allegany, Southwick Beach, Green Lakes and Niagara Falls State Parks. This state park metamorphosis has led to a 40 percent increase in attendance as 80 million visitors converge upon the park system every year.
A 1999 SUNY Buffalo State College graduate, Randy spent 13 years in television news in New York, New Mexico, Florida and back in New York before arriving at Parks in October 2012. Born and raised in Catskill, it was his travels across the country that convinced him New York State has the most dramatic and dazzling landscape in the country. He lives in the Capital District with his family.
"Conserving, caring for and creating new experiences and access to New York's open space is an absolutely rewarding experience. I encourage anyone who seeks fulfillment to consider a career at State Parks."
Mindy Scott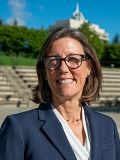 Mindy Scott, Deputy Commissioner for Finance and Administration, is the chief financial officer for OPRHP. She oversees the primary support functions of the agency including Budget, Business Office, Contracts, Employee Relations, Grants, Human Resources, Innovation, Internal Controls, and Revenue. Prior to landing in her current role in 2012, Mindy was the OPRHP Director of Grants since 2008.
During her tenure with State Parks, Mindy led the agency through several statewide transformations, including the migration to Statewide Financial System, development of the Consolidated Funding Application, transition to Office for Information Technology Services, migration to the Business Services Center and implementation of Lean. Mindy has advanced a variety of projects that focus on elevating the patron experience for a digital world. Notably, the New York State Parks Explorer app was enhanced to include GPS-based mapping for wayfinding on trails. She also is spearheading numerous projects to improve connectivity at our parks and historic sites to allow visitors to take advantage of virtual waiting lines, augmented reality, and digital entry.
Prior to joining OPRHP, Mindy was the Assistant Director of Financial Administration at the New York State Department of Agriculture and Markets from 2005 to 2008. She rose through budget analyst titles at the New York State Division of Budget, starting with the State in 1993 as a Public Management Intern with the Department of Environmental Conservation. She has a Master's in Public Administration from Rockefeller College of Public Affairs and a Bachelor of Arts degree in Environmental Studies from the University of Vermont. Her first job out of college was administrator for the Winooski Valley Park District in Vermont.
Mindy is a social recreator in her spare time, enjoying biking, golfing, horseback riding and skiing with friends, her husband and two grown sons.
Yolanda Bostic Williams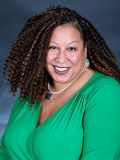 Yolanda Bostic Williams serves as the Chief Diversity Officer. In this role, she provides executive leadership and strategic direction on diversity, equity, inclusion, and accessibility (DEIA) initiatives. Yolanda's experience, combined with her passion for the outdoors, history, community engagement, knowledge of environmental justice concerns, and, perhaps most importantly, life experiences as a person of color, make her an ideal candidate for connecting with various communities and advancing the agency's goals of increasing DEIA in both the workforce and the public we serve.
To increase diversity within the agency, Yolanda is working with Human Resources and the Recruitment Task Force to recruit more young people of color, members of the LGBTQ+ community, people with all abilities, women, veterans, and older adults into seasonal and full-time staffing positions. She is committed to expanding opportunities youth have to engage with the outdoors, building on the Connect Kids to Parks and First Time Campers Programs, as well as, devoted to promoting the Office of Parks, Recreation, and Historic Preservation's mission to ensure All are Welcome at OPRHP's facilities.
Currently, Yolanda is Commissioner Kulleseid's agency representative for the New York State Recreation and Parks Society; Treasurer for Governor Kathy Hochul's NYS Workforce Diversity and Inclusion Council; and a member of the Outdoor RX Coalition's Equity and Inclusion Task Force.
Before becoming a 'Parkie,' Yolanda served as a member of the New York State Assembly Speaker's Program and Counsel staff for 21 years.
"Exposing children to the beauty and excitement of nature will enrich their whole lives and foster a desire for stewardship and exploration. It was formative for me, and I know it will be for others too."
Daniel Mackay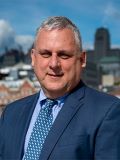 Daniel Mackay has served as Deputy Commissioner for Historic Preservation and Deputy State Preservation Officer for OPRHP since July 2017. The Division is responsible for administering historic preservation incentives and compliance measures under both federal and state law, including the National Register of Historic Places, the federal and state rehabilitation tax credit programs, the historic homeownership tax credit, and the Section 106 and Section 14.09 compliance review processes that identify and seek to protect historic resources. The Division also provides technical support and assistance to the 35 historic sites managed and interpreted by OPRHP.
In this time, he has overseen a transformation in senior leadership at the Division for Historic Preservation and led Division staff in efforts to secure a new capital funding role for the Bureau of Historic Sites, catalyze development of the agency's Our Whole History initiative, support expansions to the State Rehabilitation Tax Credit program, inform re-establishment of the NYS Barn Rehabilitation Tax Credit, and launch the Historic Business Preservation Registry program, among other initiatives.
Previously, Daniel served as Executive Director of the Connecticut Trust for Historic Preservation and as Director of Public Policy for the Preservation League of New York State. In this latter capacity, his legislative advocacy led to establishment of New York's nation-leading state rehabilitation tax credit programs for commercial and owner-occupied historic properties, among other preservation initiatives.
Daniel's preservation policy experience is complemented by past environmental leadership experience with the New York League of Conservation Voters and consulting for various land trusts in the Capital Region. He was twice elected to the New Scotland Town Board, leading his former hometown in efforts to develop measures that scaled planning and economic development initiatives that were in keeping with the municipality's rural character.
Daniel serves on the Executive Committee for the National Council of State Historic Preservation Officers, which serves as a communications vehicle between State Preservation Offices, federal agencies and other organizations regarding national preservation policy.
Jennifer Maglienti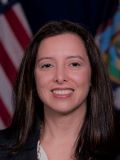 Jennifer has served as General Counsel for the Office of Parks, Recreation and Historic Preservation since November 2020. As part of executive staff, she provides legal advice and direction on agency policy development and operations, and oversees legal services provided to agency staff by the Counsel's Office team. Counsel's Office provides legal support for every aspect of State Parks' day-to-day operations, including human resources, contracts, concessions, event permitting, grants, cooperative agreements, historic preservation, and environmental review. Counsel's Office is also responsible for providing ethics advice to agency staff, responding to freedom of information law requests and appeals, reviewing and advising agency staff on pending legislation and overseeing all agency litigation matters. Prior to serving as General Counsel, Jennifer served as an Assistant Counsel to the Governor in the New York State Executive Chamber, where she oversaw the Energy, Environment and Agriculture Portfolio in the Governor's Counsel's Office. In this role, she was responsible for advising the Executive Chamber Staff and the Counsel to the Governor on a wide variety of legal issues in her portfolio, as well as drafting and negotiating state budget legislation on behalf of the Executive.
Jennifer started her career with the New York State Department of Environmental Conservation, where she served for 19 years, most recently as Chief of the Bureau of Minerals and Materials Management. She has a J.D. from Albany Law School and a B.S. from Syracuse University.