Welcome to New York State Office of Parks, Recreation, and Historic Preservation
Join Our Team - Submit a digital employment application
Choose the region you are interested in.
Review the parks and historic sites of that region and determine where you'd like to work.
Select 'Employment Application' and fill out the digital application.
Application Tips:
In Section 6 use the drop-down arrows to indicate the type of work you would like to perform.
In Section 7 be sure to indicate the parks or historic sites where you are interested in working.
When the application is complete, select 'Submit Application'. An email message will appear with your application attached. Optional: You can choose to attach a resume and or cover letter if you would like. Hit send.
If an email message does not appear when you select "Submit Application," download the application to a file and select "Submit Application" on the downloaded document.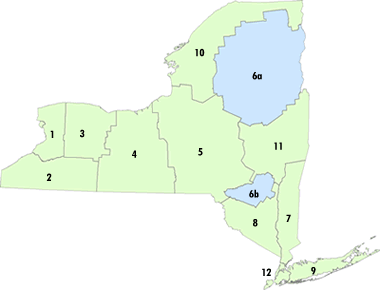 Our agency oversees eleven regions. State land in the Adirondacks (6a) and the Catskills (6b) is overseen by the Department of Environmental Conservation. For more information about those areas, please visit https://www.dec.ny.gov

or call 518-402-9273.