Connect Kids to Parks Field Trip Application: Apply Now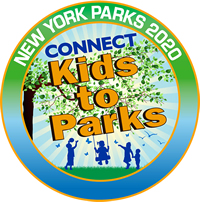 The Connect Kids to Parks Field Trip Grant Program (Connect Kids) is a field trip program designed to connect students attending New York State primary and secondary public schools with nature and history. Each grant provides reimbursement of up to $1,000* for field trips to state and federal parks, historic sites, fish hatcheries and other outdoor recreation areas.
Eligibility
Organizations that are eligible to apply include: all Title 1 schools; public schools in a district with a Title 1 school (grades preK-12 including school-sponsored clubs); after school programs participating in Advantage After School, 21st Century Community Learning Centers, Empire State After School, or NYC COMPASS; and county, city, town or village youth bureaus in communities with Title 1 schools. Some not-for-profits that operate in school districts receiving Title 1 funding may also qualify. All not-for-profits must be Prequalified in the Grants Gateway. Each class or organization group is eligible for one transportation grant per academic year.
Field trip locations covered under the program include:
Reimbursement
The Connect Kids Field Trip Grant is a reimbursement grant program. This means that each grant recipient (whether a school, municipal youth bureau, after-school program, or not-for-profit) must cover all initial field trip costs. Grant funds will not be released until after a field trip has occurred, all incurred expenses have been paid, and proof of payment has been provided to the Community Programs Unit.
Reimbursable field trip expenses include transportation, program fees, entry fees, and/or pavilion fees. The grant does not reimburse costs for food, school-purchased field trip supplies, lifeguard salaries, or any costs for chaperones who drive separately.
If you or your organization is eligible for a Connect Kids Field Trip Grant, but is nonetheless unable to afford the trip, contact the Community Programs Unit at 518-474-0409 extension #1.
Connect Kids Applications are accepted on a rolling basis
Resources