A letter from Commissioner Erik Kulleseid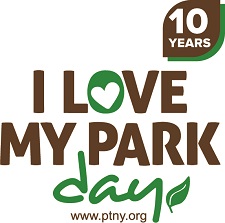 Dear I Love My Park Day Volunteer:
This year, our tenth annual I Love My Park Day was celebrated over the course of two-days on Saturday, May 1st and Sunday, May 2nd at at New York State parks, historic sites, and public lands across the state. As part of the ongoing partnership between New York State Parks and Parks & Trails New York

, we were able to safely welcome thousands of volunteers at over 140 events to help improve and enhance our facilities for the upcoming season. I was happy to join the volunteers and staff cleaning up the shoreline and weeding at Marsha P. Johnson State Park in Brooklyn on a beautiful day.
Our parks and historic sites provide a vital resource for our communities as places to be active, explore the outdoors and relax with family and friends. This was especially evident last year as people sought outdoor recreational opportunities during the height of the pandemic and is reflected in a record 78 million park visitors last year.
Volunteers are crucial to making our park system a success and the most impressive element of this amazing day continues to be the spirit of community and service seen in our parks and historic sites. I am grateful for your efforts celebrating the stewardship of I Love My Park Day that continue to inspire our need to protect, preserve and responsibly promote New York's amazing natural resources. On behalf of New York State Parks, thank you for all that you accomplished on this I Love My Park Day and we look forward to seeing you at our parks and sites this summer.
With thanks,
Erik Kulleseid
Commissioner