Crown Point State Historic Site is dedicated to the preservation and interpretation of the ruins of two fortifications from the colonial wars between the British and French. Long before the American Revolution these colonial powers both laid claim to the Champlain Valley and this strategically important peninsula known as Crown Point. The French built Fort St. Frederic here between 1734 and 1737 and used it as a base for raids on British settlements in New York and New England. As a result, the British mounted various expeditions to take control of Crown Point, and in 1759 they were finally successful. They immediately began construction of new fortifications that they called "His Majesty's Fort of Crown Point". Enclosing over seven acres this was one of the largest built by the British in North America.
In 1775, at the outbreak of the Revolutionary War, the American colonists captured the fort and secured sorely needed cannons and heavy ordnance. Crown Point was occupied by General John Burgoyne's army in 1777 after the American evacuation to Mount Independence and remained under British control until the end of the war. The ruins of Fort St. Frederic, "His Majesty's Fort of Crown Point," and surrounding lands were acquired by the State of New York in 1910.
Today, visitors can explore the preserved ruins of these forts and tour the museum which includes a multimedia orientation program, large scale models, and an exhibit of original artifacts recovered from the site by archaeologists. Additionally, the site offers access to the historic Crown Point Pier, the Champlain Memorial Lighthouse, the walking paths on either side of the newly constructed Lake Champlain Bridge, and fantastic views of Lake Champlain. Tours for school and adult groups, as well as outreach programs, are available by reservation.
Crown Point Campground (Operated by DEC):
Open May 21 - Oct 11. Reserve through Reserve America. Information: 518-597-3603.
Pavilion Information
Crown Point has one pavilion. Accommodate up to 50 people. ADA accessible (2 tables). 3 charcoal grills available/10 picnic tables. Carry in, carry out policy in place. Reservations can be made through ReserveAmerica.com. Please contact the site with questions or special requests.
Pet Policy
Dogs on a leash - not exceeding six feet in length. Not permitted in buildings, camping, and picnic areas except where needed as a seeing eye, guide dog (service dog). Proof of license, tags, and a valid rabies vaccination must be demonstrated. Carry in/carry out policy for dog waste
Hours of Operation
Grounds are open from Sunrise to Sunset, Year Round
Museum: May 28 - October 18
Open Thursday - Sunday, 10:00am - 5:00pm

The museum will be open July 4, Labor Day and Columbus Day




Also available by appointment, please call 518-597-3666

Picnic Pavilion: May 15 - October 18.

Reservations can be made through

ReserveAmerica.com

. Please contact the site with questions or special requests.

Crown Point Campground (Operated by DEC): Open May 21 - Oct 11. Reserve through Reserve America. Information: 518-597-3603.
Maps

New! Download this park's digital map to your iOS Apple and Android device.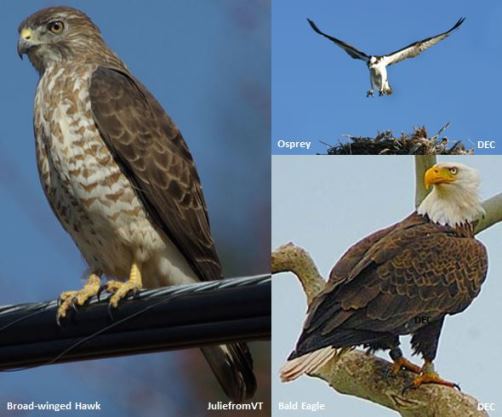 Key BCA Criteria:
- Migratory concentration site
- Diverse species concentration site
- Bird research site
Since 1976, a bird banding station has operated at Crown Point, during which time over 13,000 birds across 97 species have been recorded. The Crown Point Bird Conservation Area is part of the Crown Point State Historic Site. Over 180 species have been observed at the Crown Point BCA. Many of these are spring migrants with 47 species of Neotropical migratory songbirds and 18 species of forest dwelling Neotropical migrants having been observed in spring.
Download a copy of the BCA map.
On the Spot Landscape Workshops
Saturday, October 9, 2021 01:00 PM - 04:00 PM
Crown Point State Historic Site
Crown Point State Historic Site is pleased to present James McElhinney as he introduces participants in viewing terrain and landscape through the historic military tradition of field drawing and painting.Some of the earliest landscape images in the history of art of the United States was produced by artillery officer Thomas Davies, of the disposition of British forces at Crown Point under Jeffrey Amherst in 1759. Learn how during the 18th century, mapmaking and picture-making merged into topographical art—the original plein-air painting "on the spot". Discover how developing these skills today can enhance our experience of nature and the environment while deepening our understanding of history.COST: Registration is $25 per workshop ($85 for all four sessions), participants limited to 12, ages 18 and above. To register or for further information, please email lisa.polay@parks.ny.gov. Each class will begin with an introductory video, followed by Q&A and a live demo. Participants will then proceed outdoors to explore at each meeting a different aspect of Crown Point State Historic site, from its geology and military ruins to its sweeping vistas and architecture. Each class will conclude with participants gathering to share their discoveries.Bring whatever materials you feel comfortable using.