In American popular memory, "wartime" features brave young men on the battlefield. In reality, women have also been active participants in American conflicts since the Revolutionary War. Women have served not just as keepers of the home front, but as battle nurses, troop support, intelligence gatherers, and even in combat. Below are just a few examples of women in New York answering the call of service.
OPRHP Sites & State and National Registers of Historic Places Listed Sites: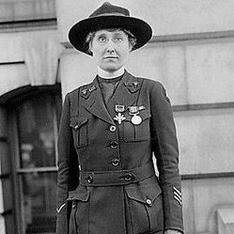 National Purple Heart Hall of Honor

, New Windsor: Beatrice Mary MacDonald (1881-1969) was an army nurse, New York resident, and the first woman to be awarded a Purple Heart. The National Purple Heart Hall of Honor is a New York State Facility whose mission is to collect, preserve and share the stories of Purple Heart recipients from all branches of service and across all conflicts for which the award has been available. While there is no comprehensive list of Purple Heart recipients maintained by the government, the Hall maintains a Roll of Honor of recipients submitted by friends, family, and the recipients themselves.
Learn more about U.S. Army nurse Beatrice Mary MacDonald in our blogpost: A Front Line Nurse: A Tale of Sacrifice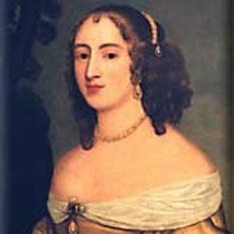 Clermont State Historic Site, Germantown: Alida Schuyler Livingston (1656-1727) was the matriarch of multiple noted early American families and also a powerful businessperson who, along with her second husband, exerted significant political and economic influence in the colony. Livingston was part of a larger tradition of Dutch entrepreneurial women in the early colony that thrived thanks in part to the equal economic rights afforded to men and women under Dutch legal tradition.
You can read more about Alida Livingston at the New York State Museum

and Clermont State Historic Site's blogpost: Robert and Alida, Alida and Robert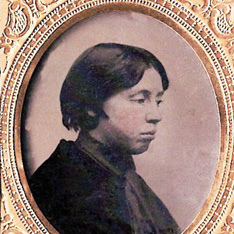 John Brown Farm State Historic Site, Lake Placid: Annie Brown Adams (1843-1926):
John Brown's raid on Harper's Ferry earned him a prominent place in history books, but the contributions of his daughter, Annie, have been overlooked for more than a century. Fully committed to the freedom of the enslaved, Annie served as a lookout for the conspirators leading up to the raid and was vocal in the shaping of her father's legacy in public memory, speaking stridently against depictions of him as "mad." John Brown Farm State Historic Site was the home of Annie and much of the Brown family before the raid and is the final resting place of John Brown and some of his co-conspirators.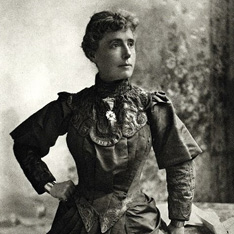 John Brown Farm remains as a historic site today in part due to the actions of another woman: Kate Field (1838-1896). Field was an American journalist, editor, and actress who helped to purchase the farm eleven years after the raid in order to preserve it "as a public park or reservation forever."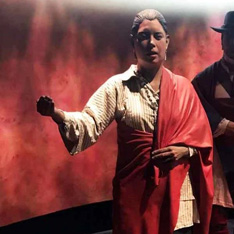 Oriskany Battlefield State Historic Site, Oriskany: Tyonajanegen/Two Kettles Together, an Oneida woman, accompanied her husband, Han Yerry Tewahangarahken, during the Battle of Oriskany, reloading his musket for him after he was wounded. She was known for her valor and her skills as a horsewoman, riding quickly to Fort Schuyler to warn of a coming attack.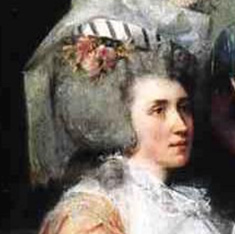 Schuyler Mansion State Historic Site, Albany: Angelica Schuyler (1756-1814):
The success of the Hamilton musical has generated quite a bit of public interest in the Schuyler family history. Luckily, there is a lot to know! Tours of the restored mansion can be reserved through the Friends of Schuyler Mansion

Read about Angelica Schuyler's contributions to military intelligence during the Revolutionary War in the Schuyler Mansion Blog.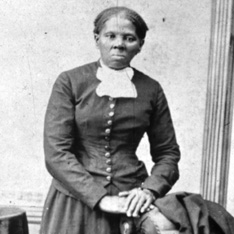 Harriet Tubman National Historical Park

, Auburn: Harriet Tubman (1822-1913):
Harriet Tubman National Historical Park comprises three properties: Tubman's residence, the Harriet Tubman Home for the Aged, a charitable organization for aged and indigent African Americans which she founded, and the Thompson Memorial A.M.E. Zion Church, where she worshipped. While Tubman is most famous for her role as a conductor on the Underground Railroad, she dedicated her years in Auburn to selflessly and tirelessly looking after those who could not take care of themselves.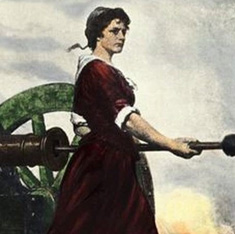 Fort Tryon Park

, Manhattan, Margaret Corbin (1751-1800):
When Margaret Corbin's husband, John, joined the Continental Army, she decided to come with him and join the groups of women and children following the army as it fought with the British troops. During the Battle of Fort Washington, John was killed while firing cannon from a ridge that is now the National Register-listed NYC Fort Tryon Park. Margaret took over firing the cannon and became grievously wounded, though she would survive with permanent injury. Eventually, she was given a pension for her service, although only half that of what men received. Full military honors would not be awarded to her until after her death, when she was reinterred at the West Point Cemetery.