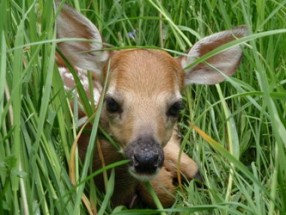 Two Rivers State Park Recreation Area offer miles of hiking and mountain biking trails to enjoy. From a beautiful hilltop vista of the Chemung and Susquehanna River valleys below to the small babbling brooks beginning their journey to the Chesapeake Bay, the park has a beautiful ruggedness to offer any nature lover. Trails connect to the Village of Waverly park - Waverly Glen - home to a lovely waterfall, picnic shelters, and other park amenities.
Pet Policy: A maximum of two pets are allowed in day use areas unless prohibited by sign or directive. Pets are to be supervised at all times and either be crated or on a leash not more than 6-feet in length. Proof of rabies inoculation shall be produced if requested by staff. Pets are not permitted in playgrounds, buildings, golf courses, boardwalks, pools and spray-grounds or guarded beaches (this does not apply to service animals).
Mailing Address
124 Greenridge Drive, Waverly, NY 14892
Hours of Operation
Open year round, dawn to dusk
Maps

New! Download this park's digital map to your iOS Apple and Android device.
Deer hunting (bow and muzzleloading only - no shotgun or rifle) is permitted in season. Please reference the NYS DEC Hunting and Trapping Guide for current dates and rules.
A valid New York State hunting license with the proper hunting stamps will serve as the regional hunting permit.
Note: Additional park specific permits include (1) daily signing in and out at the Romtek bathroom on Banzhoff Road and (2) a self-issued permit to be carried on hunter at all times when hunting and are available at the daily sign in location.
Safety zones and restricted areas are posted to ensure the safety of other park patrons and regional personnel. Signs will be posted at all parks during hunting season to notify patrons of this activity. Handguns will not be permitted in any of the parks. No trapping is allowed.
For additional information, please contact Two Rivers State Park at: (607) 732-6287