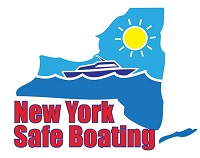 Welcome aboard! New York State offers an abundance of scenic waterways for boaters including the Atlantic Ocean, Long Island Sound, the Hudson and St. Lawrence Rivers, lakes in the Adirondacks, the Barge Canal, the Finger Lakes, Great Lakes, and hundreds of other streams, lakes and rivers to enjoy. Boaters can escape on a relaxing cruise, fish a favorite cove, or embark on a family adventure exploring new waters, all while experiencing first-hand New York's incredible natural beauty.
The Office of Parks, Recreation and Historic Preservation provides the public with a safe and enjoyable environment for recreational boating. Our goal is to assist the boater in developing safe boating habits and maintaining a strong law enforcement presence on our waters.
Everyone can be a safer boater by following the four suggestions below
Watch our safe boating PSA'S on YouTube

Top questions about boating
Trending Topics in Boating!

Stand Up Paddleboards (SUPs)
Stand up paddleboarding is one of the fastest growing watersports. The SUP is reminiscent of a surf board and is propelled by a paddler standing up.
SUP is considered a vessel when it is used outside of the surf zone or swim area.
A life jacket is required for each person on board a paddle craft, which include canoes, kayaks and SUP's, as well as a sound signaling device. A mouth whistle is acceptable and is easily attached to the life jacket. It is highly recommended that the life jacket is worn. The exception to wearing a life jacket is when paddling in the ocean surf zone as the life jacket may restrict the ability to swim under the waves. In addition to the required life jacket and whistle, a leash is a recommended piece of safety equipment if you are using a SUP.

Keep our Waterways Healthy NY water bodies are home to an incredible array of diverse native plants, animals and ecosystems, from fresh water mussels, interesting invertebrates, beautiful brook trout, large sturgeon, and others. To ensure their longevity for future generations, we need your help to protect them from aquatic invasive species.
New York State Parks Watercraft Inspection Program is a statewide effort that has boat stewards stationed at several boat launches across the Great Lakes basin between Lake Erie, Lake Ontario, Finger Lakes, the 1000 Islands, Lake Champlain, Lake George and Saratoga Lake. Stewards's spend the summer inspecting and removing invasive species from watercraft, as well as partcipate in many education and outreach events and invasive species removal projects.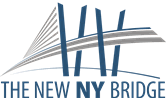 Navigating safely around the New NY Bridge construction zone It is important for Hudson River boaters to remember that the entire crossing of The New NY Bridge

(Tappan Zee Bridge) is an active construction zone. For specific boater safety information on this area please refer to the
New NY Bridge Boater Safety Information

.
The 2016 Recreational Boating Report
Recreational boating in New York State is a $2 billion industry enjoyed by millions of residents and visitors alike.
This recreational boating report has been prepared in order to help us better understand why accidents happen while affording possible insights as to how to prevent them.
Other Boating Safety Organizations