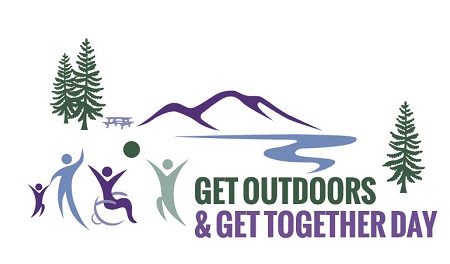 Join us on Saturday, June 10th, 2023 and celebrate New York's spectacular outdoor spaces in this inclusive one-day event.
New York State Parks, the Department of Environmental Conservation (DEC), the Office for People with Developmental Disabilities (OPWDD), and the NYS Division of Veterans' Services are joining together to offer free events to connect people to nature and provide increased access to the outdoors. Get Outdoors & Get Together Day will bring people of all abilities, ages, identities, and backgrounds together for fun, healthful activities as part of the Governor' initiative to broaden the diversity of users and ensure inclusivity of access to state public lands.
All locations will offer a selection of accessible activities, and the use of adaptive equipment and demonstrations will be provided at many sites. Vehicle entrance fees will be waived at the participating parks for the duration of the event.
Events Hosted by NY State Parks:
Events Hosted by the NY State Department of Environmental Conservation: