Grant Application Cycle is Closed
Guidelines and forms are revised at the beginning of each grant round.
Please check back for updated guidelines to be posted in advance of the next grant application round.
In the meantime, please use the guidelines and forms from the previous application round as an example only to see what is involved in assembling an application. Guidelines and forms are revised each grant cycle.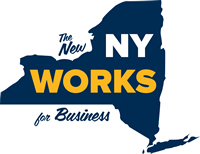 Grants Workshop Announcement
Consolidated Funding Application (CFA) Workshops: May 1, 2017 – June 26, 2017
Visit http://regionalcouncils.ny.gov for the CFA Workshop Calendar.
Frequently Asked Questions gathered from workshop partcipants.
View recorded informational webinars for each grant program available through the Consolidated Funding Application.
The Consolidated Funding Application is the system to be used to apply for OPRHP's Environmental Protection Fund Grant Program for Parks, Preservation and Heritage (EPF) and Recreational Trails Program (RTP). The link to the Governor's website and the CFA is provided below. Attachments are required to be submitted by the deadline in order to be eligible for these grants. Those items are provided in the checklist. Templates are provided below for your use for a number of the required documents.
The deadline for submission is 4:00 p.m. Friday, July 28, 2017.
Grant program questions can be directed to your regional grant administrator.
CFA system and process questions should be directed to the regional economic development contact for your region.
The Consolidated Funding Application is available through http://regionalcouncils.ny.gov.
Grant Program Information
Environmental Protection Fund (EPF)
Recreational Trails Program (RTP)
EPF and RTP
Long Term Protections
If a grant is awarded, acquisition and/or development projects require the willingness of the property owner(s) to apply long term protections to the property via a Conservation Easement, Preservation Covenant or Public Access Covenant recorded against the property deed(s). Parkland acquired or improved by a municipality must remain parkland in perpetuity and is subject to the State's Parkland Alienation Law. Boilerplates for each type of long term protection are provided below: