Visitors to Fort Ontario State Historic Site today will see the star-shaped fort dating to the early 1840's with 1863 to 1872 improvements. The fort is currently open to the public and undergoing renovations to its two officer's quarters; one is unfurnished but there is a video showing the rooms as they appeared with furniture. There are two Guardhouses, a Powder Magazine, Storehouse, Enlisted Men's Barracks, and windswept ramparts featuring magnificent views of Lake Ontario and underground stone casemates and galleries to tour.
The fourth and current Fort Ontario is built on the ruins of three earlier fortifications dating to the French and Indian War, Revolutionary War, and War of 1812. It was occupied by the U.S. Army through World War II. From 1944 to 1946 the fort served as the only refugee camp in the United States for mostly Jewish victims of the Nazi Holocaust under an Executive Order from President Franklin D. Roosevelt. A post cemetery containing the graves of 77 officers, soldiers, women, and children who served at Fort Ontario in war and peace is situated on the grounds which are open year-round from dawn to dusk.
In 1946 Fort Ontario was transferred to the State of New York and housed World War II veterans and their families until 1953. It opened as a state historic site in 1953.
Dogs on leashes are permitted on the premises.
Hours of Operation
We are closed for the winter season and will reopen Wednesday, May 12, 2021.




https://parks.ny.gov/historic-sites/fortontario/details.aspx



Fees & Rates
A list of entry fees and other park use fees is available below. For fees not listed or to verify information, please contact the park directly.
Admission
$4 Adults
$3 Seniors/Students
$2 per person, group - adults
$1 per person, group - students
Children 12 and under Free
Day use/Picnicking
Free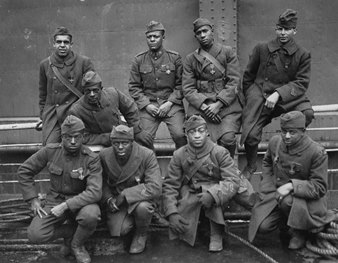 African American History Month
Across this nation and throughout the Empire State, African Americans have helped to shape American history, fight for independence, and secure freedom. The efforts of these individuals stand as a testament to their courage and an inspiration to us all.
In observance of African American History Month, the New York State Office of Parks, Recreation and Historic Preservation gives special recognition to some of the many stories associated with the African American experience at state historic sites.
The long history of Fort Ontario stretches from the American Revolution to the present day. At each stage of the fort's history African Americans have been present and have served with distinction and honor, in war and peace time. The fort will trace their journeys and their stories with displays in the local community. Please call the fort for more information - (315) 343-4711.